George Dumpit's
1986 Monte Carlo SS

aka: THE GRIM REAPER
Page was last updated: 08.15.03
This page will be primarily on the build up of my 1986 Monte Carlo SS, the Grim Reaper. Hopefully the information within will be usefull to others that are restoring, hotrodding, or just maintaining their Monte Carlos.
---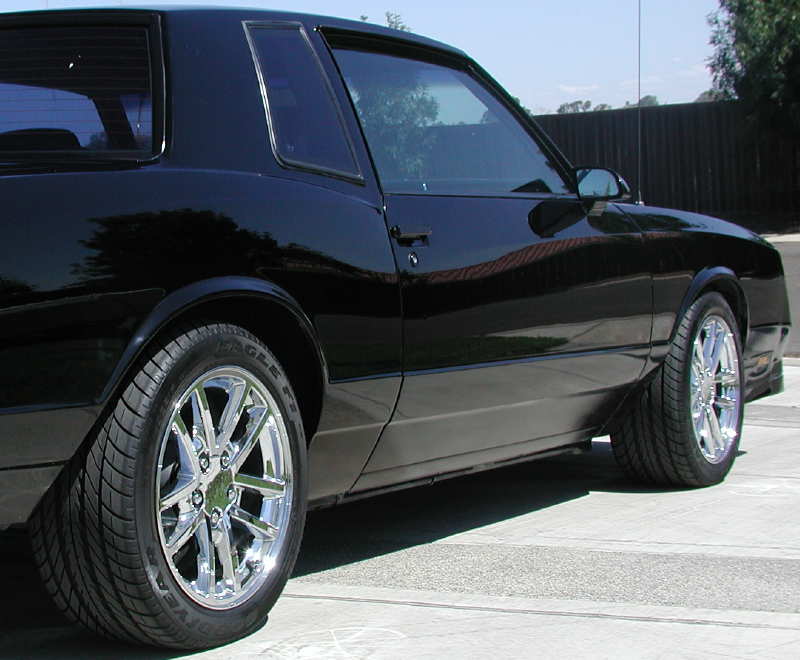 Just your regular everyday car with chrome 17" wheels

or is there a dark side?

This is a familiar view for most unsuspecting people that taunt the Grim Reaper
---
About the Grim Reaper
GRIM REAPER MODIFICATIONS

INTERIOR (UPDATED: 08.15.03)

MONTE STUFF - FOR SALE

STORIES - The Adventures of Grim Reaper

TIPS & HOW-TO's

TRANSMISSION

TRACK TIMES (Monte mailing list members track times from Mike Donovan's web site, 7/31/98, which needs to be updated)
---
You can find me in the
#Monte
chat room from time to time